As we bring 2017 to a close, here's a look back at the Top 10 stories we've shared since January: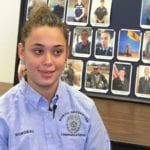 10. VIDEO: Class of 2017 Graduate Update: Hailey Robideau
Hailey Robideau is not only a 2017 graduate of Troy High School and the Criminal Justice program at the Rensselaer Educational Center, but she was also hired as an emergency dispatcher for the Town of North Greenbush Police Department.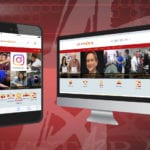 9. Questar III Launches New Website
We launched a redeveloped website featuring embedded social media, a new content management system and accessibility improvements.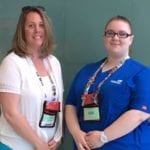 8. VIDEO: CNA Student Finishes 9th Nationally
Rensselaer Educational Center CNA student Courtney Morris placed ninth in the nation at the SkillsUSA National Competition in June.
7. VIDEO: ENL Student Hopes to Teach Others 
Nayln, a student in Questar III's Adult English as a New Language class in Hudson came to the United States in 1998, and hopes to improve her English skills to be able to teach others in her home country of Thailand as well as here in the United States.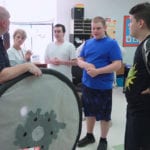 6. VIDEO: STEM Day at Rensselaer Academy
Students at Rensselaer Academy spent a week at the end of the 2016-2017 school year planning, building, and presenting various STEM projects.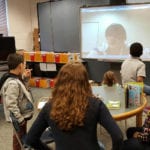 5. Bringing Books to Life at GWS
Students at George Washington School have some new resources on their classroom bookshelf thanks to another Questar III student at the Rensselaer City School District.

4. Questar III Earns 25 National Awards
Questar III BOCES received 25 awards from the National School Public Relations Association (NSPRA) for work completed for local school districts and the BOCES over the past year.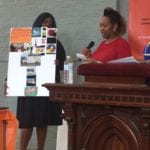 3. Finding Success Through Perseverance
Latisha Raymond attended the Questar III High School Equivalency program at the CEO in Troy, the Jamison-Rounds Work Readiness Program at the YWCA and now owns her own business.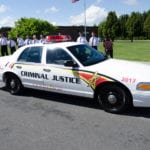 2. Sheriff Donates Cruiser to REC
The REC Criminal Justice program received a new used police cruiser from Rensselaer County Sheriff Pat Russo in June – complete with custom artwork!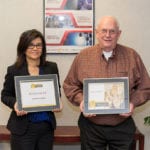 1. Questar III Named a Top Workplace for the 3rd Time
Questar III BOCES was named one of the Capital Region's Top Workplaces for 2017, according to a survey published in the Times Union in April.