Students and Parents
Explore and gain experience in high-demand, high-skill, and high-wage careers.
Apprenticeships are offered to students entering our HVAC, Construction Technology, Welding and Heavy Equipment Operations & Maintenance Career and Technical Education (CTE) programs.
Jumpstart your Career
According to the New York State Department of Labor, projected skilled trades jobs are expected to grow by 116,270, or 17 percent, through 2024. Median salaries in our offered apprenticeship trades range from $53,420 to $67,320 annually.
The Questar III Youth Apprenticeship Program complements each student's high school curriculum with on-the-job training supplied by one of our local-employer partners in various trades, creating an optimal path for skilled trade career success.
Students will be matched with one of our local-employer partners for job shadowing, a paid internship and interviews.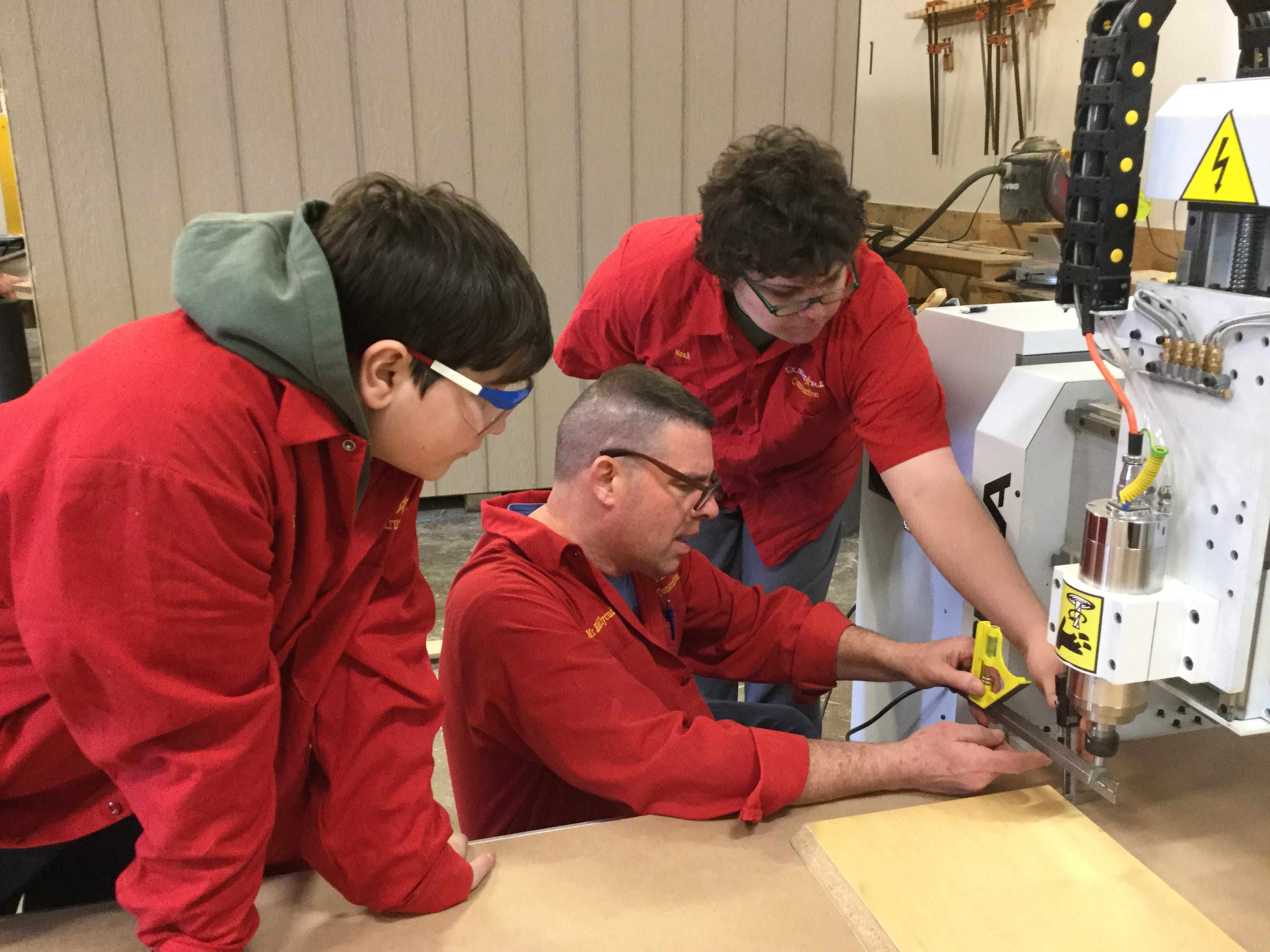 Youth apprentices will receive a hands-on education in their CTE program commensurate with industry standards. In addition to completing OSHA 10/30 certification, various trade certifications will also be completed through more than 200 hours of on-the-job training in their respective trade. These hours can be counted toward a New York State Department of Labor Registered apprenticeship program.
Explore your Options
Our apprenticeships extend vast opportunities in high-demand trades. Discover career paths in which our apprenticeships can immerse students:
HVAC
Residential Technician
Commercial Technician
Sales & Marketing
Automated Controls
Design & Engineering
Welding
Cutters
Solderers
Brazers
Underwater welders
Bridge welders
Fabricators
Construction Technologies
Project Manager
Laborer
Foreman
Roofer
Framer
Sheet rocker/taper
Finish worker
Stair maker
Heavy Equipment Operation & Maintenance
Heavy Equipment Operator
Foreman
Site Manager
Request More Information
As a youth apprentice, you will receive education and skills through job shadowing in 11th grade and a paid internship in 12th grade. What's more, upon completion, you will have the highly sought-after skills and experience that could make your career possibilities limitless.
In this program, you will have an opportunity to interview with several companies in multiple trades. And when you graduate, you will already have an understanding of these companies and what they offer.


We are here to guide you in making a school-to-career decision. Let's build your future together!
Youth Apprenticeship Program Information Request
Frequently Asked Questions
Q: What is the Youth Apprenticeship Program (YAP)?
A: The YAP is a program that elevates students' experiences in their respective Career and Technical Program. If accepted into the YAP, the student will have the opportunity to apply for a summer internship working for a business in their field of study. This is a paid internship and is a great opportunity for the students.
Q: Who is eligible?
A: For the 2020-21 school year, high school juniors participating in Questar III's HVAC, Construction Technology, Welding and Heavy Equipment Operations & Maintenance CTE programs are eligible. In 2021-2022 and beyond, Juniors and Seniors will both be eligible to participate.
Q: How can I/my child sign up for the Questar III YAP?
A: Students in their sophomore year should speak with their home school counselor to enroll in a QIII CTE program that is included in the YAP.
Q: When is the registration deadline to participate in the following school year?
A: Students may continue to enroll in the QIII CTE programs up to the first day of school.
Q: What are some of the qualifications for a student to be considered for the YAP?
A:
A completed application
Maintain 80% overall average
Eight or less excused absences
Completion of a job shadow
Enrolled in college credit courses