Employers
Build your business's workforce.
Businesses in the welding, construction, heavy equipment operations and HVAC industries benefit directly from Questar III programs.
Thinking Ahead
According to the New York State Department of Labor, skilled trade vacancies have been the hardest to fill in the U.S. for several years. About 53 percent of skilled trade workers in New York State are age 45 and older, which is 10 percent above the average for all other jobs. A large portion of the workforce will need to be replaced in the near future.
That's where the Questar III Youth Apprenticeship Program comes in. Not only are we building employer labor pools, but more importantly we are crafting highly qualified candidates with the proficiency and dexterity companies will need to lead the industry in respective trades.
Students participating in the Questar III Youth Apprenticeship Program are enrolled in our HVAC, Construction Technology, Welding and Heavy Equipment & Operations Maintenance Career and Technical Education (CTE) programs.
An employer that takes part in the Questar III Youth Apprenticeship Program reaches the next generation workforce years before other employers. Education and interaction with students begin during their junior year of high school, offering students opportunities before graduation. This allows an employer to mold its matched students into the ideal employee, teaching them company practices and allowing for overlap to learn from experienced employees.
Prospective employees look for more than a paycheck these days; they look for career growth opportunities and examine company culture as well. Youth apprentices will have the opportunity to immerse themselves within companies, learning the "nuts and bolts" of operations. This gives them firsthand knowledge of what it's like to work for your company, making it an easier decision to choose you as an employer.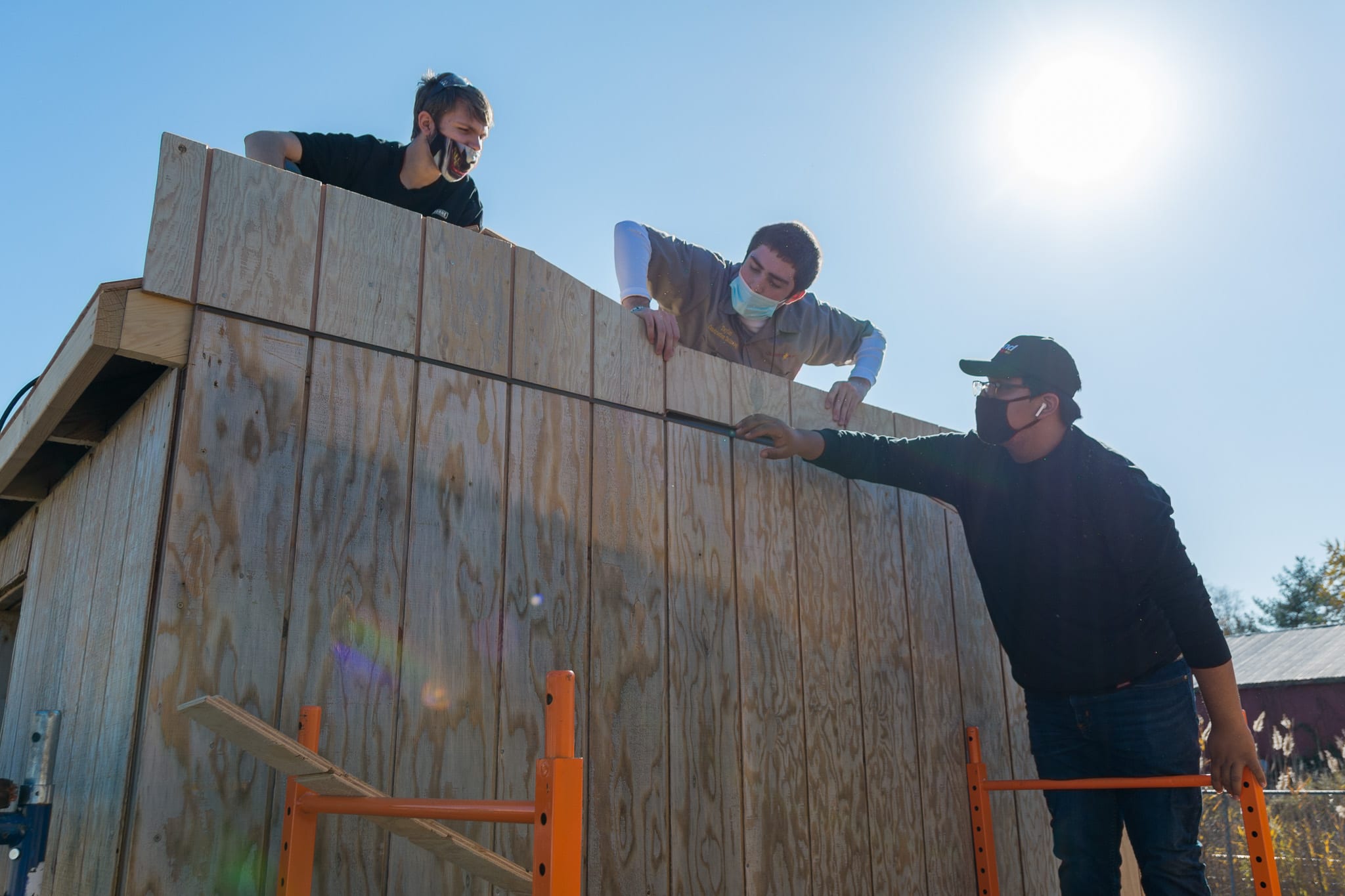 Get Involved
Hosting Questar III students through the Youth Apprenticeship Program gives employers the opportunity to immerse high school juniors and seniors in on-the-job training within their companies. With the Questar III Youth Apprenticeship Program, employers are involved in building the rising generation's workforce. Find out how you and your business can benefit from this pipeline of skilled workers.  Email james.church@questar.org to get started.