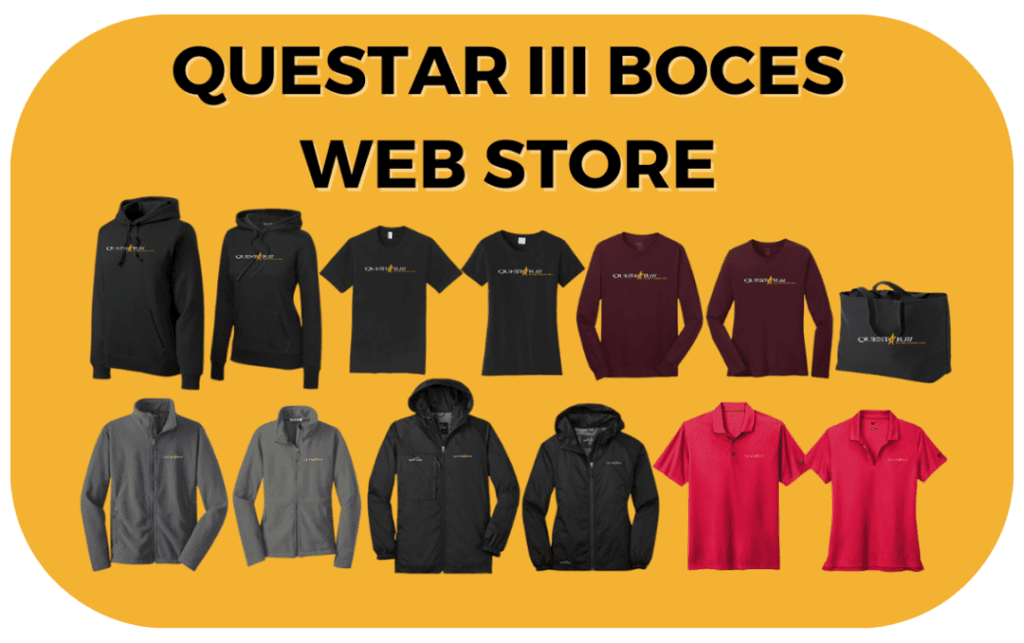 The Questar III BOCES Education Foundation is excited to announce the opening of the Questar III BOCES Web Store! With youth and adult sizes available, there's something for everyone – students, families and staff alike!
The deadline to place an order is Sunday, November 19, 2023 at 11:59pm. Items will go into production following the store close, with an expected completion and delivery window of December 15 – 20, 2023 – just in time for the holidays. Click here to browse the store and purchase your items today.
Net proceeds will benefit the Questar III BOCES Education Foundation to support our mini-grant program. This is one of nine funds within our Education Foundation. Click here to learn more.