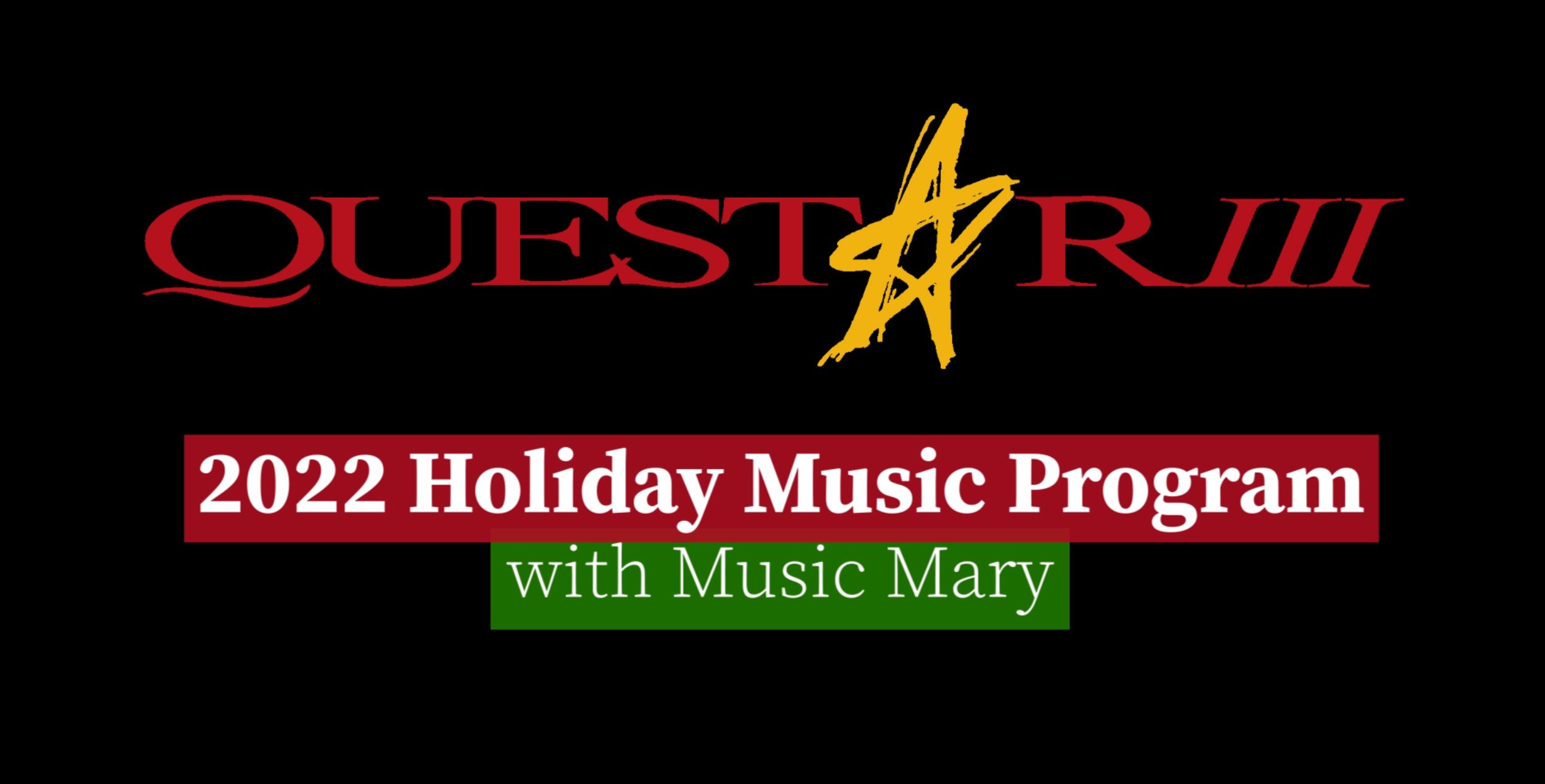 This year, Questar III BOCES students from our District Based Learning at Columbia High School, the Paul Puccio School at Maple Hill & Rensselaer Academy joined forces for a 2022 Holiday Music Program with our very own Music Mary!
Students, families, friends & staff are invited to join us on Thursday, December 22, 2022 at 7pm from the comfort of their own home for our Premiere on YouTube. Sing along to your holiday favorites, like "Jingle Bells", "Rudolph the Red Nosed Reindeer", "Silent Night" & more. Whether you join thru your cellphone, tablet, computer or cast us onto your television at home, it's bound to get you into the holiday spirit! Click here to be taken to the Premiere. Tip: locate the video on our homepage & click the "Notify Me" button to set a reminder! Don't forget to subscribe for future Questar III content!

Can't make it to the Premiere? No worries. The video will be posted on our YouTube channel for all to view following Thursday's Premiere.